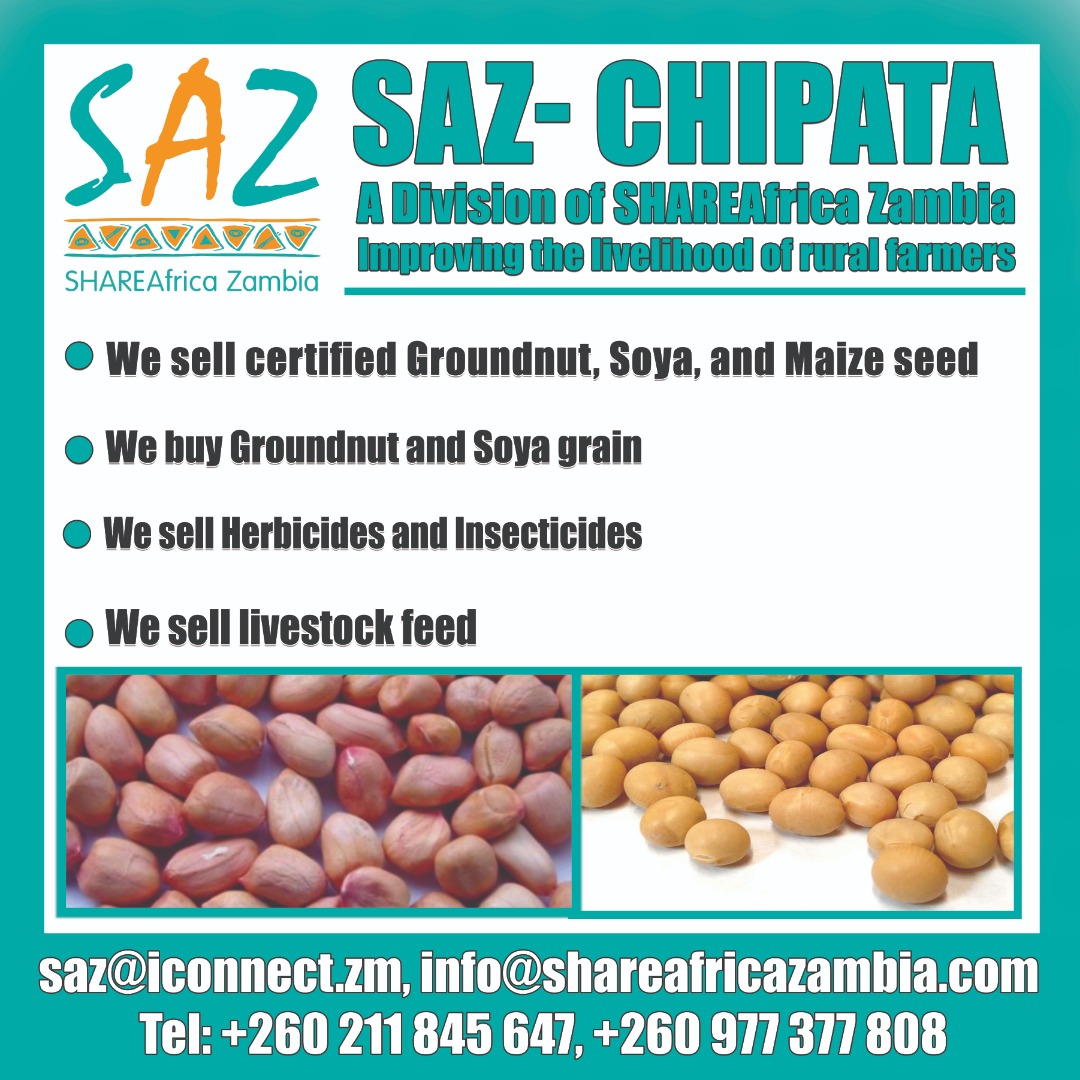 The SAZ Seed Farm grows certified seed for distribution to farmers on the SAZ Outgrowers scheme as well as for general sale.
For information on what seed is available please contact
+260977377808 or +260977445403
The farm works in cooperation with the Department of Agriculture to ensure the correct type and quality of seed is produced.
Traditionally, due to the lack of money, farmers use recycled seed which is inferior in quality to certified hybrids, hence resulting in weaker crops and poorer yields.
In addition to new varieties of groundnuts and maize, other seed such as soya beans, sunflower, and more specialised seed, are being trialed.
Although some legumes are more difficult to grow, the financial rewards can be higher than maize with less depletion in soil nutrients. Such diversification also mitigates against the risk of disease and drought.
Legumes also have higher nutritional value which improves the family diet, especially benefiting the health and wellbeing of children.
We continue to explore the opportunities for more specialised hand harvested crops since it is one of the few ways to preserve small scale farming and, therefore, the future of rural villages.
Voluntary help from agronomists / horticulturists on high protein crops will be appreciated.